Megabucks Hits for Fourth Time in Nevada in 2023
The Holy Grail of slot jackpots, Megabucks, has hit yet again, this time for $12.2 million.
The latest jackpot hit at Excalibur on the Las Vegas Strip.
The lucky bastard who won the $12 million was playing a Megabucks Triple Red Hot 7s Multipliers slot.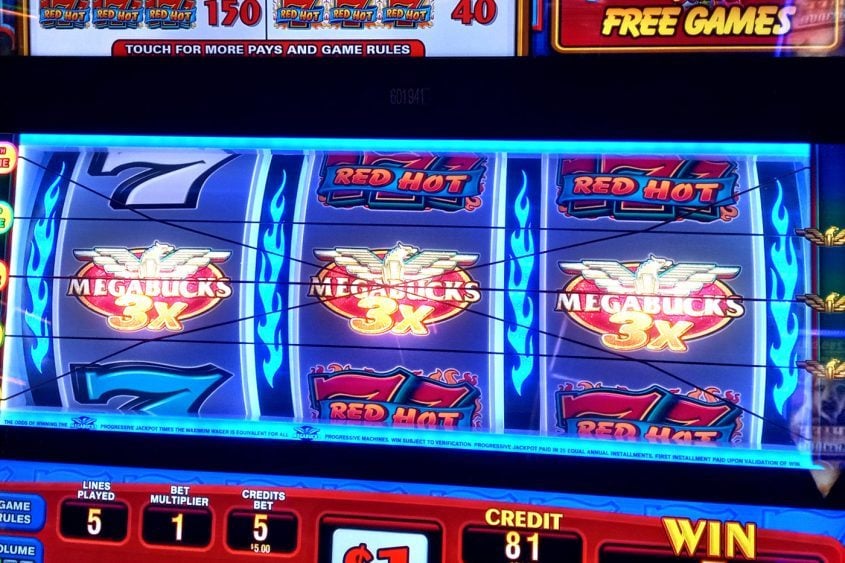 Inside baseball: The biggest clue to knowing when Megabucks hits is seeing the progressive reset to $10 million.
The win at Excalibur actually happened back in October, but the slot maker, IGT, just got around to making it official-official.
Megabucks hit at Excalibur and almost nobody's talking about it. https://t.co/asuCvYNBlA

— Vital Vegas (@VitalVegas) October 21, 2023
A couple from California won a $10.1 million on a Megabucks Gold Forge machine at Aria in August 2023.
We provided some recommendations about how they could blow it in Las Vegas.
🤩 ANOTHER HUGE MEGABUCKS™ JACKPOT! 🤩 One lucky player from California became the latest Megabucks™ millionaire with this life-changing win from a $5 bet at @AriaLV! The player won $10.1 MILLION playing Megabucks™ Gold Forge™ Slots. #IGT #jackpots #HowWeVegas pic.twitter.com/2w0PAZMgU6

— IGT Jackpots (@IGTJackpots) August 10, 2023
Jesus C. (no relation) won $10.5 million with a $3 bet at the Cannery casino in July 2023.
That time, it was on a Megabucks Double Diamond Deluxe machine.
🤩 ANOTHER HUGE MEGABUCKS™ JACKPOT 🤩

Jesus C. became the latest Megabucks™ millionaire with this life-changing win from a $3 bet at @CanneryCasino! Jesus took home nearly $10.5 MILLION playing IGT's Megabucks™ Double Diamond Deluxe™ Slots. 🎉 pic.twitter.com/3VQFfKYgPG

— IGT Jackpots (@IGTJackpots) July 14, 2023
The fourth hit in Nevada was a $14 million jackpot at the Atlantis casino in Reno. Which isn't Las Vegas, so it doesn't really count. Reno is like Las Vegas, but after the lights come up in the club, if you get our drift.
LARGEST JACKPOT OF THE YEAR 🤩 A player at @AtlantisReno won over 14 MILLION playing IGT's Megabucks™ Mega Vault™ Video Slots. This life-changing jackpot was won on a $10 bet. Help us congratulate this player! 🎉 What would you do if you won? #IGT #jackpots #videoslots #slots pic.twitter.com/noOhzNhoGy

— IGT Jackpots (@IGTJackpots) April 4, 2023
There are lots of fun, interesting facts about winning a Megabucks jackpot, which means we won't be sharing them here.
Mostly, when people win jackpots, we get to talk about how it all works. Interesting, but not fun.
First, Megabucks winners don't tip. There are lots of reasons for this, and by "reasons," of course, we mean "excuses." All the excuses are lame. We kept a running tally of all the tips on million-plus jackpots, but it was so disheartening, we quit keeping track.
Second, yes, the IRS do take a bite. The government keeps about 27% right off the top. The rest varies by state, and whether the winner chooses a lump sum payment up front or an annuity. Hint: Everyone takes the lump sum.
Third, the technical term for Megabucks and similar slots with big jackpots connected across multiple locations is "Wide Area Progressives," or WAPs.
Finally, casinos don't pay these big progressive jackpots, the slot manufacturer does. In the case of Megabucks, it's IGT. Which is why it can take hours to process the paperwork.
Still, Megabucks jackpots can be life-changing, and they are the quintessential gambler's fantasy that keeps the economic engine of Las Vegas humming.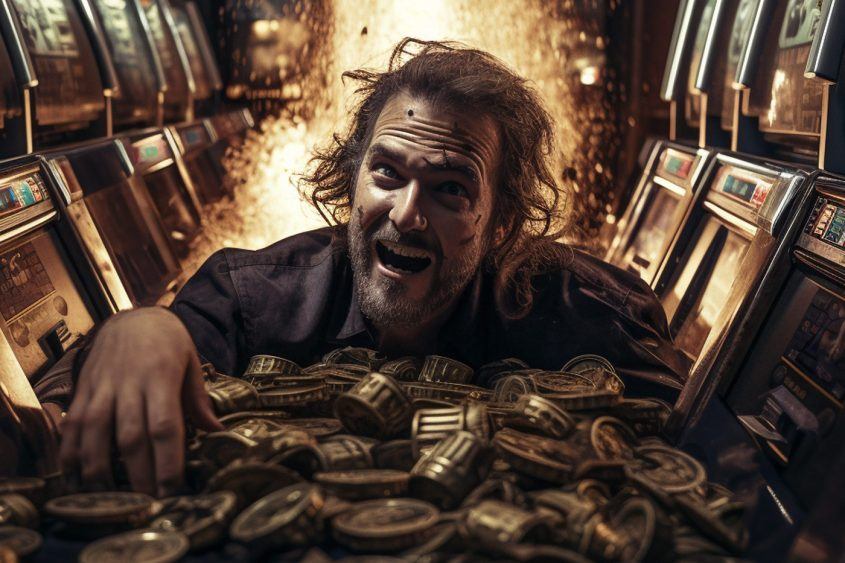 We are not a historian, but it feels like Megabucks is hitting far more frequently than it did in years past.
That could either mean IGT has set the machines to pay out more frequently (nope), or people are playing more (yep).
Nevada casinos have had 30 straight months of billion-dollar-plus gaming revenue, despite Las Vegas having fewer visitors. Which means the people visiting are playing more.
The more money gambled (called "coin-in" or "dollar-in"), the faster progressive jackpots grow and the better the chances of big jackpots hitting.
More frequent jackpots also means they aren't as big as they might be. In 2003, a 23-year-old from L.A. hit the town's biggest Megabucks jackpot, $39.7 million.
More recently, jackpots have been in the $10-14 million range.
Nobody's complaining.
We are a video poker fan, and often play low volatility games like Top Dollar or Pinball, but still can't resist occasionally trying a Hail Mary pull or two on a Megabucks machine.
Machines with big progressives don't have the best return to player ("RTP"), but it's not really about that. Like the lottery, it's about the dream. And the dream gets an injection of steroids every time Megabucks hits.
Here's hoping the next big hit is yours. And possibly ours. But mostly that first thing.